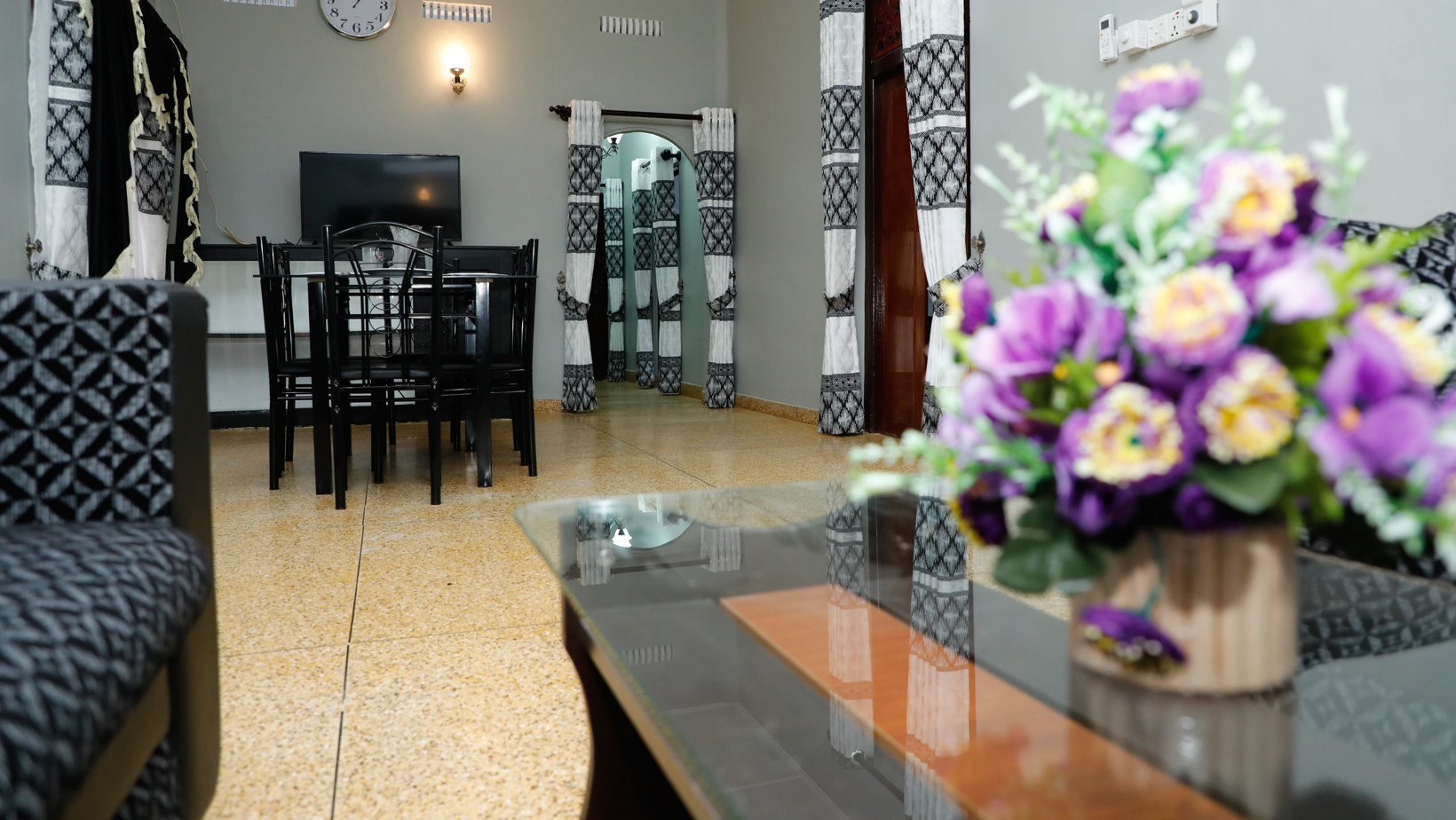 Singa Akham Guest House
Neighborhood of heritage greet guests at Singa Akham, the gorgeous rustic property boasts luxury rooms with breathtaking views set in Thavady east, merely 300km away from the junction and just 5km away from Jaffna town, the very heart of SL's North lagoon. Centrally Located at serene, tranquil and culture flourishing village on the K.K.S. Road, accessibility of the hotel is high.
Just minutes away from supermarket, cafes, restaurants, and public transportation services bus terminals and railway station. Escape from the frantic pace of life at work and home, visit to our cool "Heritage Island" and leave your worries behind.
More Details
Singa Akham Rooms
'Singa Akham' is an ideal location to soak in Sri Lankan, exceptionally Jaffna culture. The four beautiful bed rooms open onto the large guest lounge with its stunning views. Our Singa Akham offers 3 queen bed and 2 double beds in enchanting themes for seasons, equipped with all the modern amenities including, free Wi-Fi, air-conditioning, plus other safety measures to provide a tranquil atmosphere with more personal touch. The windows of the rooms shielded by curtains and wall frames in an elegance of Jaffna tradition, provide a spectacular view of the lush green surrounding adding value to your stay.
Book Now
Singa Akham Kitchen
'Singa Akham', with its traditional touch, is furnished with kitchen offers the privilege for the tourists to prepare own meals. It is equipped with modern kitchen gadgets comprising, refrigerator, stove, toaster, blender, rice cooker, knives and other cooking essentials (dishes and silverware). It permits organizing most of the meal preparation work in the kitchen itself with endless water and power services. The hospitality of SA extends to offering filtered water to ensure personal well-being.
Book Now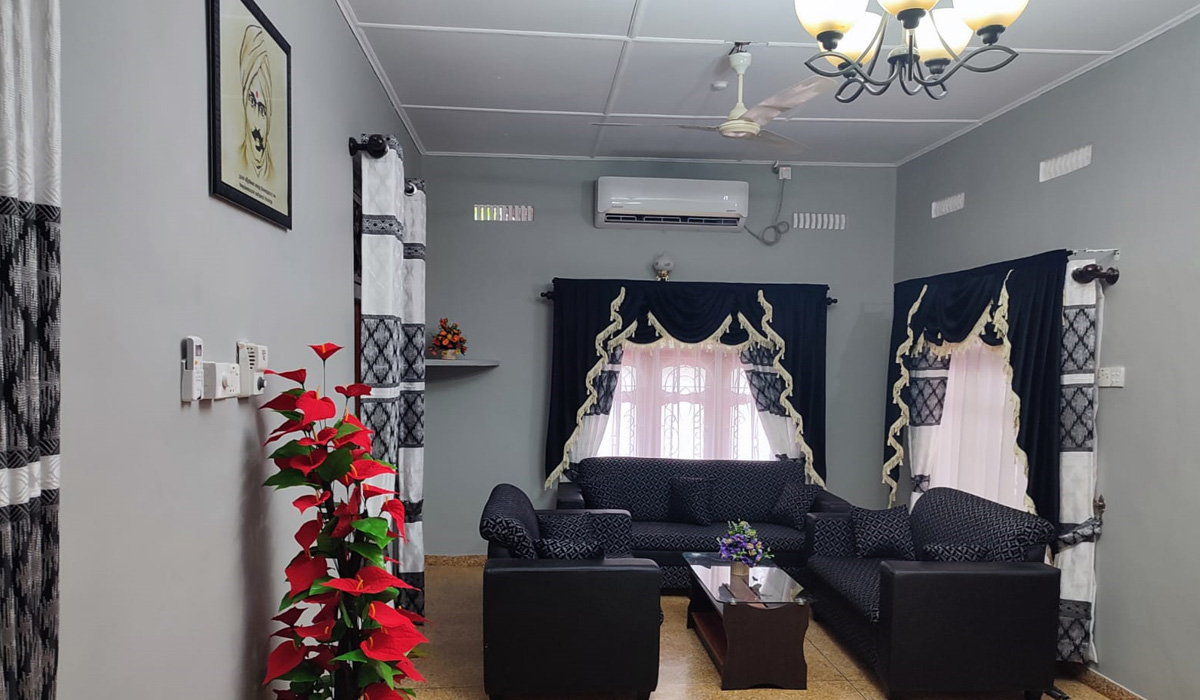 Singa Akham Living Area / Lobby
The spacious living area of 'Singa Akham' convoys with built-in contemporary features including, fully air-conditioning, 7-seater sofa with table, 2 ceiling fans, and LCD TV with disc connection, craft a cozy, but warm homey environment. Our complimentary 'outdoor meal together' is facilitated by dining table accompanied by 6 chairs in the living area.
Book Now
Singa Akham Living Area / Lobby View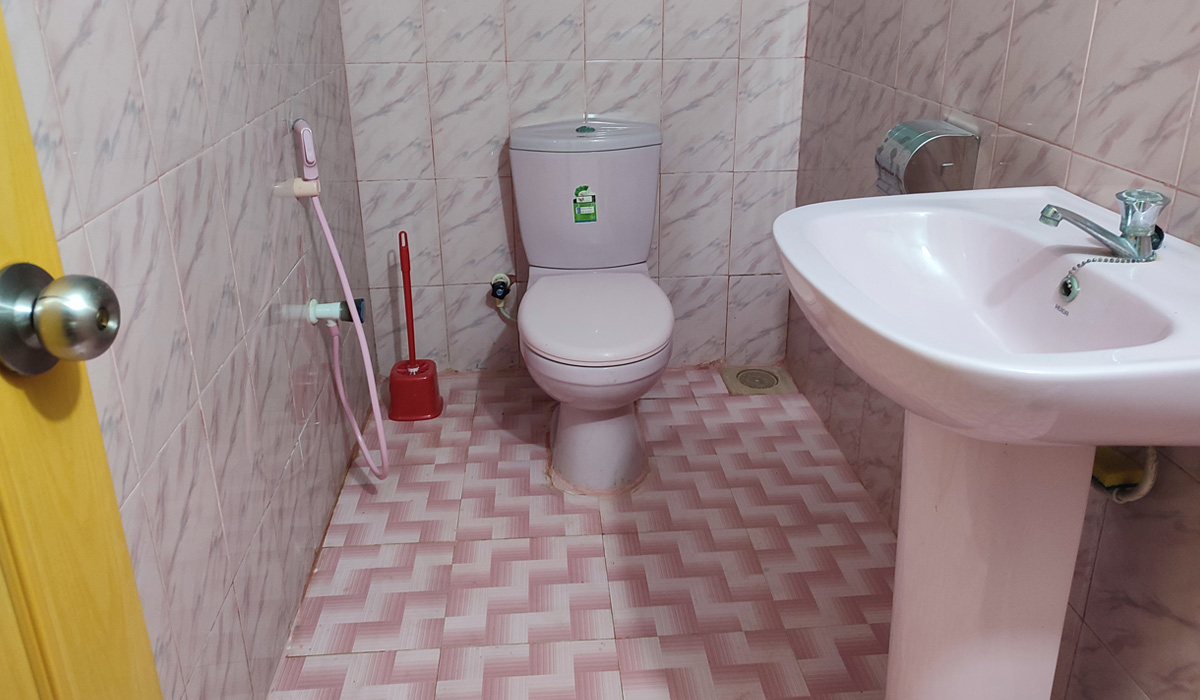 Singa Akham Washroom
Keeping in mind the comfy of the tourists, the washroom at 'Singa Akham' is designed to be a luxurious sanctuary with modern amenities that entails, hair dryer, toilet paper, bath saver, bowl sink, face mirror, and many more. To respond to the seasonal changes, there are hot as well as cold water facilities. S.A offers the peculiar expediency to choose from one attached washroom and two outside washrooms.
Book Now
Singa Akham Washroom View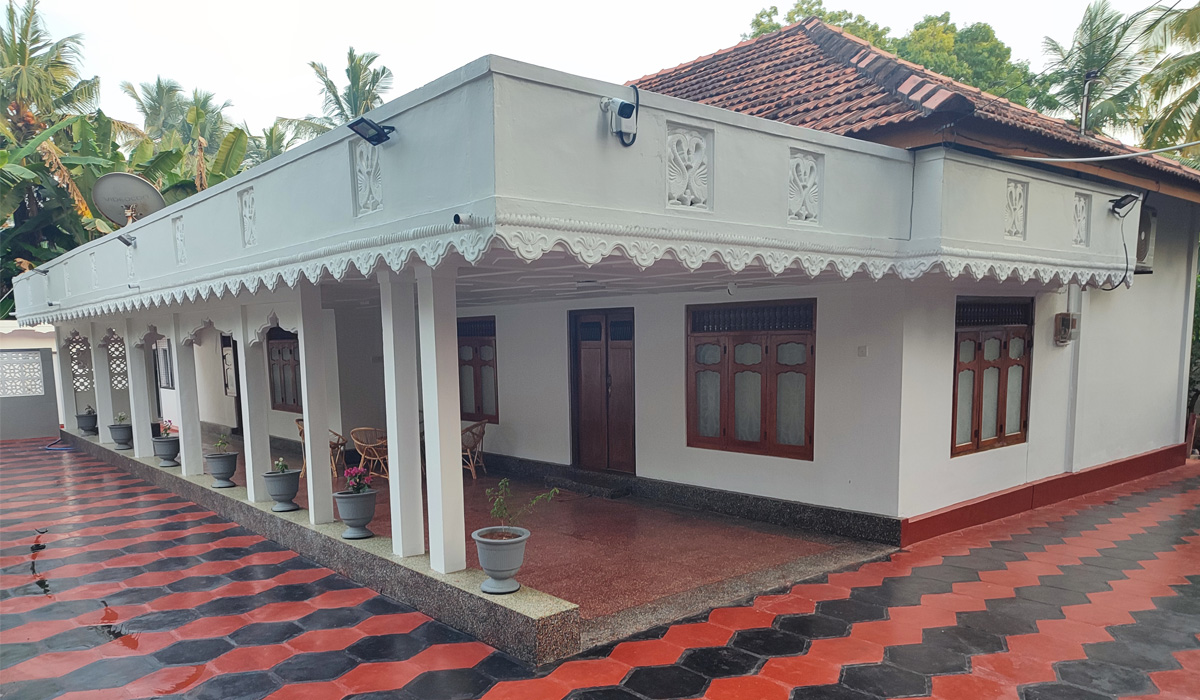 Singa Akham Outdoor Area
Being at the heart of North lagoon, the outdoor area is full of conventional touch with a rural sensation. With an outdoor, hall, garden, chairs and fully stoned floor, it is the perfect place to harmonize with nature. 24 hours CCTV in operation upgrades the hospitality of Singa Akham. People can enjoy car parking facilities at the closest proximity with free of charge. Come and soak yourself in the comforts of the nature!
Book Now
Singa Akham Outdoor Area View